Happy First Day of Fall! It's hard to believe that summer breezed by so fast, fall is here and the school year is underway. Gymnastics classes and parties are rocking and rolling and our competitive teams are gearing up for an awesome 2022-23 season.
The gymnasts aren't the only ones training at Twisters… Our coaches and leadership team are training hard as well. Each year, American Twisters and Boca Twisters sends a group of representatives from our leadership team to USA Gymnastics National Congress. This year, Twisters was proud to send a group of over 20 staff members – our largest yet – to National Congress in Tampa, Florida in August. USA Gymnastics National Congress is an annual educational opportunity, trade show, networking event, championship event and more.
At USA Gymnastics National Congress, Twisters coaches, staff and leadership attended educational lectures about a wide variety of topics across the gymnastics industry, with tracks including:
Our very own Twisters owner Randy Sikora was a presenter at this year's event, giving a charismatic and captivating presentation on Upgrading Your Organizational Culture. Randy is notorious for giving notable presentations at National Congress, and this year was no different. He has a knack for connecting with his audiences with enthusiastic storytelling and valuable takeaways coming from lived-experience.
We also had the honor of attending the USA Gymnastics Hall of Fame Induction Ceremony and Luncheon at the Tampa Marriott. This year's Hall of Fame class is certainly impressive, but most special of all for our Twisters family was getting to witness the induction of the original Twisters founder, the late, great Tim Rand. Tim was bestowed the Lifetime Achievement Award for his incalculable contributions to the gymnastics community before his untimely passing in 2007. Tim will always be a special part of our Twisters legacy, We honor him every year by hosting the American Twisters Tim Rand Invite in South Florida. Watching Tim's wife, Toni Rand, accept the award on Tim's behalf was emotional and special and we are grateful to have been able to experience it.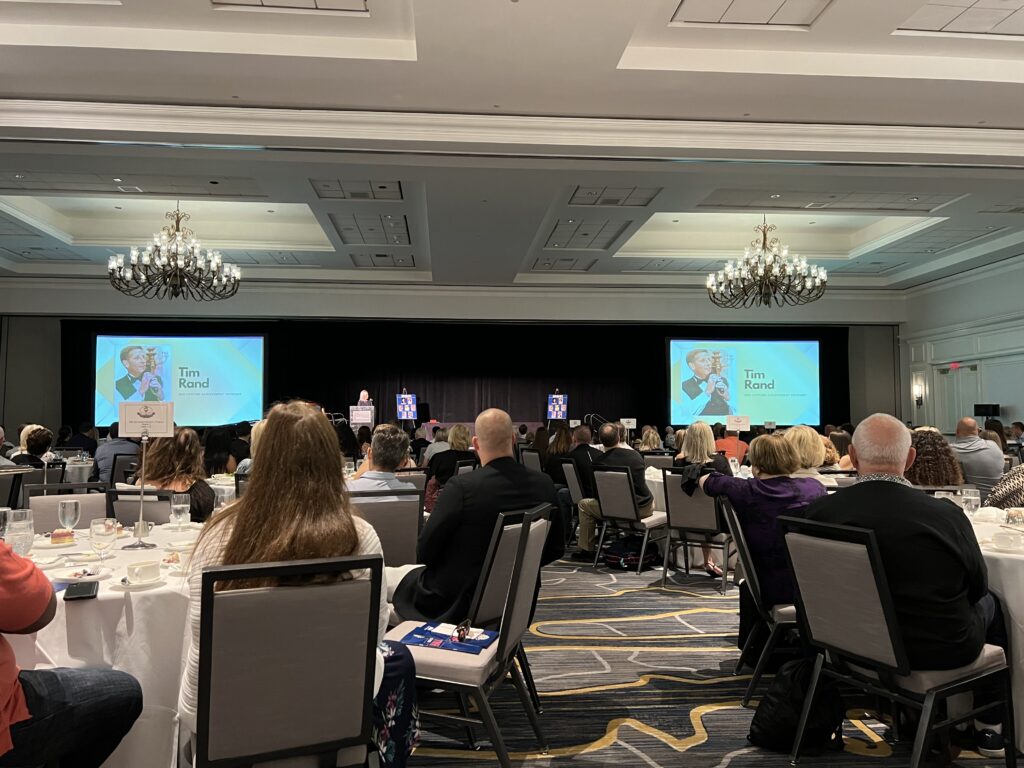 Of course it wasn't all work and no play for our Twisters crew. Team bonding is an equally important part of the trip. We had the honor of watching the 2022 US Gymnastics Championships from a VIP viewing suite at the Amalie Arena!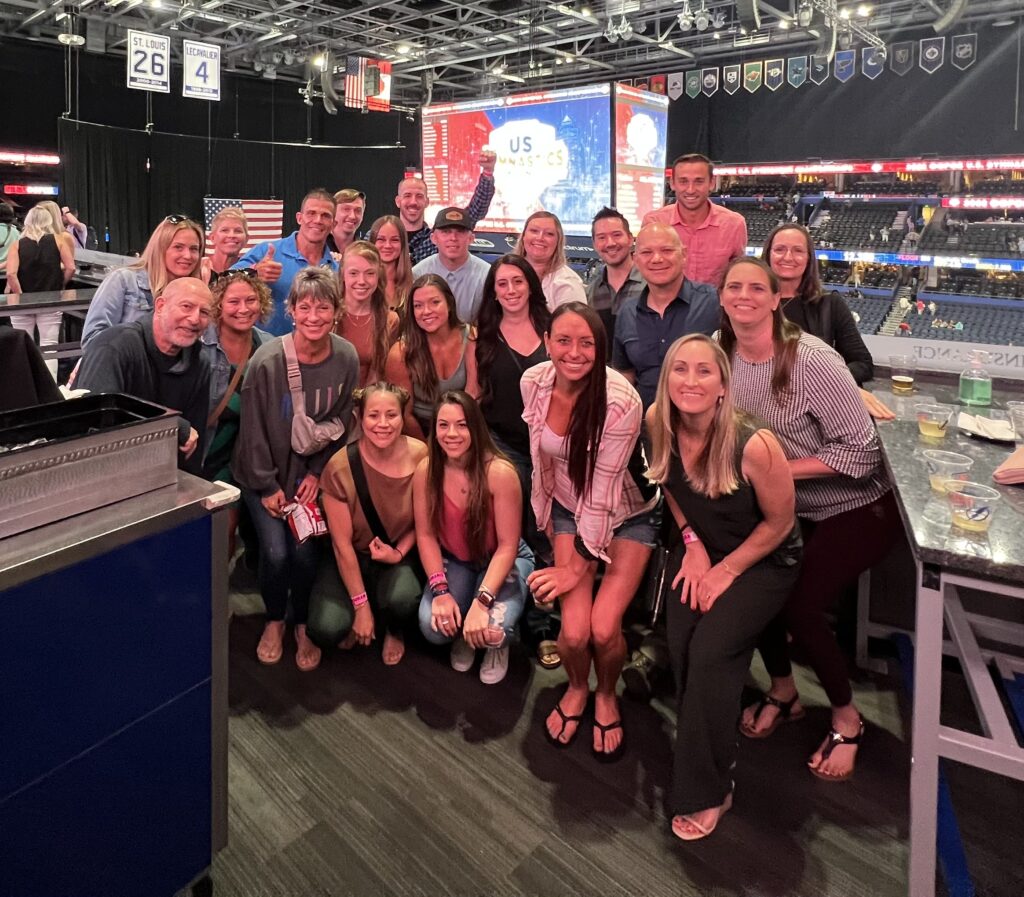 We roamed the Trade Show halls, visited unique vendors, shopped for new equipment for the gyms, networked with other industry professionals and hey - even mastered a family-friendly game of flip cup with our sister company, USA Competitions, at booth 800.
Here's what some of our staff had to say about this year's trip:
"Sending such a large group to Congress demonstrates Twisters really does put "life long learning" a priority within the organization. Thank you" - Coach Cindy
"I had a great time, and I cannot wait to do it again next year!" - Coach Taylor
"I just wanted to say thank you. Thank you for the opportunity to represent our organization, to learn and make connections, for the opportunity to travel with our crew, for the fun, food and my first big gymnastics championship meet. It was a great experience and I'm so grateful to be a part of it." -Lindsay L.
We're excited to take what we've learned, pass it on to all of our Twisters employees and watch it make a difference in the gym. We've got a staff leadership summit coming up where all of our staff will gather together to share valuable information, brainstorm ideas for making Twisters an even better place to work and visit, and bond with each other so we can better operate as a united team. We're so thankful that our organizational leadership provides us with these opportunities to learn, grow and have fun. It's what makes Twisters the best place to work!
We are ALWAYS looking for motivated, energetic individuals who love making a difference in kids' lives. Interested in joining our team? Visit our employment opportunities page to apply!